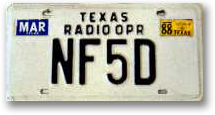 Hello! Welcome to NF5D.com. NF5D is my ham radio callsign, and as it's only four letters, a desirable website name. However, if you want information about ham radio, you'll have to go to my husband's website, AE5D dot com.

At my website you'll find book reviews, homeschool documentation, Bon Mots in Spanish - Ocurrencias en español , my mother-in-law's poetry, and some of my husband's sketches. Also provided are links to how to receive Jesus and the Holy Spirit, a Christian news magazine, and a Christian movie-review site.

New! I think you will profit from these graphic representations that have resulted from my study of the Word of God.

Nuevo! Creo que se beneficiarán de estas representaciones gráficas que han resultado de mi estudio de la Palabra de Dios.


---

After homeschooling for ten years, I decided to take the plunge and teach at a public high school. The hostility of the student body there was quite an eye-opener. I advise public school parents to carefully read the links below.

A Peek into the Public Schools,
My Personal Teaching Experience,
Testimony of My Trial at the Public Schools.


---

Here are some book reviews I wrote, arranged into Biography/Autobiography, History, Literature, Non-fiction, and Bad Books.


---

Publishing her poems became my mother-in-law's raison d'être towards the end of her life. When she was 91 the Lord graciously opened her heart so she attended to the things of God (Acts 16:14). Somehow what had seemed so important before, paled in comparison. But taken in that light, these 168 poems, Dust Thou Art, bear record of her gifted ability.


---

Other links:

Andrew Wommack Ministries: Powerful truths that will change your life.

World Magazine: A news/blog site.

Plugged In: A movie review site.

Sketches by Andrew K. Dart.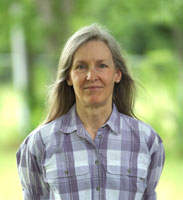 If you like, you may .





Part of the akdart network

Entire contents Copyright © 2011 by Andrew K. Dart.

Page design by Andrew K. Dart © 2011